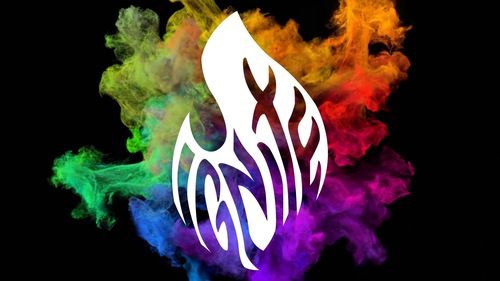 To learn more about how we are adapting to the COVID-19 pandemic, please email Lora at the email address below!

Whoever you are, wherever you're from, you are welcome here.
Lora Parker-Gayler, Youth Director
770-427-3835, ext. 241
Wes Anderson, High School Coordinator


Amber Wilson, Administrative Assistant
770-427-3835, ext. 238
REMIND
Remind is a quick text service we use to communicate with all of our subscribers immediately. We use this most often to communicate short term and free events. This is a safe service enabling both youth and parents to receive up-to-date information about IGNITE Youth Ministries. See the graphic below to sign up for your age group.

THE PARENT GROUP WILL ALWAYS GET THE EXACT SAME MESSAGE SENT IN THE STUDENTS GROUPS, so please only sign up for one group or you'll get the messages 3 times!
For Push Notifications with the Remind App
Open your web browser on your phone and go to the following link for your age group:

6-8th graders: rmd.at/dw6-8
9-12th graders: rmd.at/dw9-12
Adults/Parents: rmd.at/dwadults
Text the phrase below for your age group to the phone number 81010

6-8th graders: @dw6-8
9-12th graders: @dw9-12
Adults/Parents: @dwadults

If you have issues with the number 81010, text the phrase to
(256) 964-3488
**Standard Message Rates apply
YOUTH NEWSLETTER
Mailchimp is a great service we use to be able to put out newsletters about the upcoming seasons and events in the Youth Ministry and in the church. This is a service mostly to include parents or inform parents about what is going on in the life of Due West youth.
SPECIAL EVENTS, TRIPS & RETREATS
Back to School Bash - August 2020
Costa Rica Mission Trip - September 26-Oct 3 2020
First Pumpkin Patch Unload - October 4, 2020
High School Ski Trip at Winterplace in West Virginia - TBD
Middle School Disney Trip in Orlando, FL - TBD
Spring Spiritual Life Retreat at Camp Glisson in Dahlonega - TBD
Movies Music & More - TBD
Senior Graduate Brunch -TBD
Confirmation Sunday - TBD
Mother-Daughter Day - TBD
Legacy Night - TBD
Step-Up Night - TBD
Choir Tour - TBD
Vacation Bible School - TBD