We're all looking for community -- a place to fit in, a place to get to know people, a place to connect! Small groups are relational groups designed to promote community, friendships and spiritual growth. Small groups at Due West United Methodist Church are always open, meaning you're never too late to join!

Small groups meet 10-15 weeks, depending on the leader and study, and on different days and nights throughout the week! Currently, during the COVID-19 pandemic, many classes are suspended. We are beginning to offer some on-campus classes. If you are interested in a class, please contact the class leader to see if there are any on-campus meetings, electronic meetings, or outdoor gatherings scheduled!
(Women's Study)
In-depth Bible study, lively discussion, fellowship and prayer.
6:30pm-8pm (Every other Week)
Facilitator: Lisa Angus (
lisa@funeralbusinessadvisor.com
)
Pavilion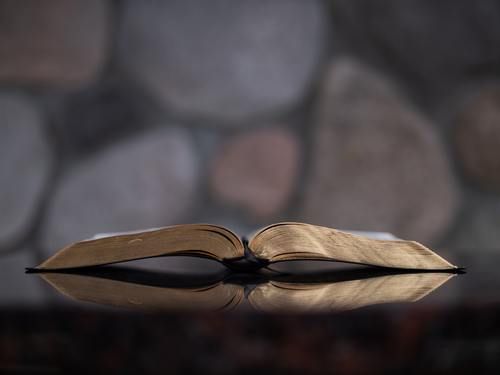 New and Nearly Empty Nesters exploring ways to seek God and support each other through the transitional time of launching our children.
7:30pm-9:00pm
Facilitator: Marcy Olhausen & Sarah Folsom (
sbfolsom@gmail.com
)
If you would like more information, email
mholhausen@duewest.org
Quilts are created by our Stichin' Sallies as part of our Congregational Care ministry. These quilts are intended for those in hospice care, or enduring chronic life-long illness. Prayers are a part of each quilt from the time the materials are selected and purchased, as the stitches are made, and before they are hand-delivered.
9:00 am-Noon
Facilitator: Terri Kilpatrick (
terrikilpatrick@comcast.net
)
Building C - Room S242
They meet weekly on Tuesdays and follow the Cobb County School Calendar.
9:15-10:30am
Facilitator: Karen Vann (
K_Vann@hotmail.com
)
N204
We study books of the Bible and will begin with Colossians. Generally men and women 50 and older, but open to all ages.
7:00pm
Facilitator: Ruth Henderson & Pam Hambrick (
hgaryruth@bellsouth.net
)
South Sanctuary (Bldg. C)
9:30am-11:30am
Women's group studying various books on Christian topics.
(Women's Study)
Facilitator: Cindy Hughes (
lmh3mom@bellsouth.net
)
S242
Praying circles around your biggest dreams and greatest fears.
Women's group.
10:30am
Facilitator: Rev. Ann Mann (
annmann@duewest.org
)
Bldg C, Room S232
We study popular books in a discussion-based format.
Open to women of all ages.
6:30pm-8:30pm
Facilitator: Liz McGuire (
eamcquire@comcast.net
)
Admin 2, Conference Room
Due West Women's Workshop
We gather for fellowship and devotion as we create various arts and crafts projects.
They meet monthly (second Wednesday) starting January 8th from 5:30-7:00pm.
Facilitator: Carrell Hughes (
ckhughes96@comcast.net
) and Julia Broughton (
juliabroughton@bellsouth.net
)
Reservations are required.
This study is open to couples or singles and is open to anyone who wants to deepen their relationship with Jesus.
6:30pm
Facilitator: Hank and Lori Matthews (
lori9300@comcast.net
)
Bldg C, Room S226
Ladies coming together to explore God's word and support local missions.
7:00pm
Facilitator: LouAnn Sago (
louann.sago@gmail.com
)
Bldg C, Room S242
We meet the second Thursday of the month starting February 13th
Bldg. A Room N119
This is an opportunity to invite a friend or family member who is not currently attending church to join us for a night of fun and fellowship. Reservations are required
Facilitator: Ann Mann (
annmann@duewest.org
)