Our 8:30 am service meets in Sanctuary C. This service is rich with the liturgy of the United Methodist Church and will include great hymns of our faith, with piano, soloists and ensembles.

Our 9:45 service also meets in Sanctuary C. This service features modern worship songs and hymns and will include a praise band.

The 11:00 am service meets in Sanctuary A. This service features blended worship songs and hymns and will include our Worship Choir & Orchestra. It also includes some of the familiar liturgy of the United Methodist Church.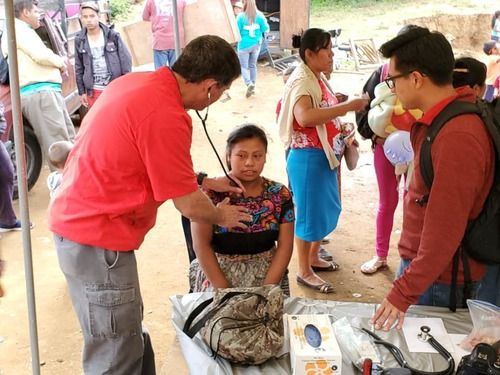 Serving others and spreading the good news of Jesus Christ to those who are far from God is the focus of Due West United Methodist Church. By drawing inspiration from the person of Jesus and the teachings of the Bible, Due West United Methodist Church seeks to offer the hope and life of Jesus Christ to the poor,
marginalized, and spiritually lost.
In the Due West Nursery, we are committed to providing a loving atmosphere with responsible, safe, and healthy care for your child, while promoting his or her spiritual growth.

Nursery during the 8:30 & 9:45 am service is located in Building C, Main level Room #S231. Nursery during the 11:00 am services is located in Building A, Main level Room #N270. Weekday Nursery is located in Building C down the long hall outside the Sanctuary. They provide care for newborns through age three.
Welcome to Due West UMC Children's Ministry! We hope you find your experience here to be both inviting and meaningful. Our Children's Ministry team at Due West is committed to partnering with families to establish and nurture young disciples so that their knowledge and love of Christ grows into a mature faith. We strive to do this through creative dynamic programs that emphasize relationships and through opportunities for children to reach out within their church, community and world to serve others. It is our hope that through these efforts we will all be able to "Grow Young Disciples."
Our ministry for middle and high school students. We have a variety of programs and groups to get students plugged in to community. Check out our page for more information about gatherings, groups, and events!
Our College ministry includes a college care program as well as support of the KSU Wesley Foundation.
We believe that getting involved through a small group is vital to your growth as a Christian. Our groups are designed as a place to get to know people and be known by them as you grow in your relationship with Christ. Our goal is to get you "plugged in", and we pray that God would lead you to join one or more of the following groups.
Our Worship and Arts ministry encapsulates our choir, orchestra, worship teams, and media ministry. Check out our pages to learn more about the opportunity to serve through your musical and technical talents.
Be a part of our story...
Join us every Sunday as we gather to worship together at 8:30am, 9:45 am and 11 am.